Learn Shia Quran with Translation Online
Us being Muslims should teach our kids the Arabic language first. If you don't teach them Arabic initially then it would be hard for them to grasp this language later on. Because learning a language is not easy. It takes a lot of time and struggles to be fluent in any language. Our Shia Quran Translation for kids program is going quite successful in this regard. Suppose you have not learned Arabic as a kid then don't worry we have a special program of Shia Quran Translation for adults. So forget about any difficulty and join our Online Shia Quran Translation with the full faith of learning the translation of the Holy Quran. Our special Tarjuma services for UK and USA are really famous.
When we try to clarify or explain something we start with the meaning of the words and try to make them clear to the listener. Meaning or knowing the translation is the first step of learning something. To rise up the floor of knowledge you have to pass through this step to get something into your mind. If you don't know the meaning of something you will be unable to get that thing into your mind. Initially, so you will be stuck on the very first step. Nowadays English has become such a popular language that countries that don't have English as their official languages teach their children to be fluent in English. We try to make them learn according to international standards. But somehow in this all, we forget about the religious values and mostly don't teach them Arabic as Muslims.
Better understanding by joining our Shia Online Quran Translation Program:
Our organization when started didn't have a lot of students. We offered many special courses and programs to grab the attention of the public. We also ran free programs at that time to gather some students. Here's the story of a really dedicated Muslim kid who was really ambitious and passionate about learning the translation of the Holy Quran. Being an English national he only knew the English language. But somehow he managed to start the journey with us. And trust us in no time he learned a lot about the translation of the Holy Quran. He became a source of inspiration for a lot of other students.
Starting from the very basics he became a master in Arabic and thoroughly understood the translation of the Holy Quran. Being connected to Shia Quran Translation would help you learn the translation with all the Shia values and traditions. Shia Quran Translation Online runs under the authentic supervision of Shia scholars. In all these years we are really happy with the performance of Shia Online Quran Translation. It has educated many Muslim students to learn more about their faith by knowing the meaning of what they read. Not only that we have also grasped the attention of a lot of non-Muslims and have inspired them to learn about the holy Quran.
Our thoughtful Shia Quran Translation Course:
In Muslim countries when you study Islamic studies in your school or in academic life you learn a lot about Islam and what it says. You go through a lot of Quranic verses. And understand a lot of important messages through it. So being in Muslim countries somehow educates you about the translation of the Holy Quran. But in non-Muslim countries, you don't study Islamic studies. That is the reason you don't get to know much about what Quran says to end the message written in it.
International scopes of our Online Shia Quran Translation program:
Our Online Shia Quran Academy being thoughtful of those Muslims invented special programs for those non-Muslim countries. So that it would be easier for them to understand those who don't even have a basic idea about the translation of the Holy Quran. In countries like the USA, you don't study Quran or Islamic studies as a course in your academic life. Even if you step out of the academic lives you don't find enough opportunities to learn about Islam. For that our  Shia Quran Translation online in the USA is best to join.
Shia Quran Translation Online in the UK Serves in the same manner for the Muslims of the UK who don't find enough Islamic opportunities academically or generally. So the motive of our organization is to start from the very basic level and then jump on to the higher level. We go on in the perfect manner in teaching the translation of the Holy Quran. So that we don't miss out on any detail and teach our students smoothly. That all sums up the motive and ambition of our thoughtful Quran center.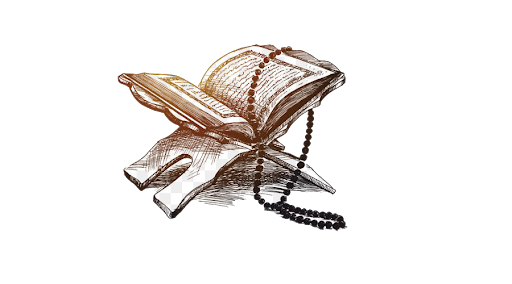 The Best Revenge is to Improve Yourself
Benefits of learning from Us: